Post-Course Letters
Below, please find the Post Course Letters written to us by our students!
----------------------------------
Voice Repair Client From Ottawa/Kingston, Ontario.
After 10 more hours of instruction and treatment (now totalling 40 hours), combined with our recent (May 7th) Healthy Voice/Vocal Workshop Summit, Mary Ellen wrote to Diana:
"Diana - just wanted to send you a HUGE thank you for all your efforts, talent and experience to help me find my new, healthy voice.
It's more than I could have hoped or dreamed for - but you made it happen.
I cannot thank you enough! "
"

Please feel free to share my message to the would of those searching for help"
--------------------------------
Voice Repair Client From Ottawa/Kingston, Ontario.
After 10 more hours of instruction and treatment (now
totalling
30 hours), Mary Ellen wrote to Diana:
"Diana -- Really hope you can enjoy a relaxing Good Friday and a beautiful spring day. You give so much of yourself and your awesome talent to others - take some time for yourself. And THANK YOU for the last two days and for your determined efforts to help me rejuvenate my voice !!"
----------------------------------
Voice Repair Client From Ottawa/Kingston, Ontario.
- Reference letter to a future client. -
"Rachel: I am happy to help. First my story – over 30 years ago I had surgery to remove nodules from my vocal cords. Since then I have not really gone back to singing as family plus heavy work obligations kept me very busy and my vocal cords were always a problem. My voice tired easily, could not 100 percent be relied upon, and I got complete laryngitis several times per year. Having retired recently I wanted to join a local ladies barbershop chorus. The director though was very worried about me damaging my vocal cords again, and I myself could feel my vocal cords being sore after our 2 hour practices.
So I sought out Diana as she seemed to be the only avenue out there to help. I spent 20 hours with her several weeks ago and was exposed to her unique technique for speaking and singing. I can tell you after several hours with her my vocal cords do not hurt or aren't tired — just my cheek muscles! You can feel the difference in how you produce sound and volume. I am not saying its easy — it requires effort and dedication on your part and patience on Diana's part. She has an amazing eye and ear and is observing you the whole time, and quick to tell you when something is wrong with your voice or your body.
Diana also suggested several herbal treatments for me and I can really see how they are helping me (and that's for someone who spent her life in the biological sciences and have been a little skeptical of herbal treatments).
At the end of my first sessions with Diana I finally got to sing for the first time and I was TOTALLY amazed. I could not believe that I could produce that sound, that volume and clarity and length to hold a note without any change in pitch.
From what I have experienced I would say all the testimonials you read on the Vocal Science and Repair Your Voice website are accurate. Diana has spent over 30 years of her life creating and fine tuning her techniques and it shows. She is a dedicated to your improvement but in a taskmaster sort of way. You have to dedicate yourself as well.
As for the cost — it is not insignificant. You WILL get results and I would do it all again with Diana. I wish I had looked for and found her about 20 years ago. It would have saved me years of frustration with my voice.
Good luck, and let me know if you have any more questions.
Mary Ellen Stoll"
----------------------------------
Professional Singer Voice Repair Student from Colorado.
- 2 years and 3 months later. Letter of reference to the future client. -
"Hi again, Rachel– sorry I didn't have time to write more earlier.
I did 30 hours with Diana 2 years ago– I've been a professional singer since I was 16–I'm 65 now and still performing– thanks to Diana. I was pre nodal and sinking fast.
Regarding your question about whether you could get the same results from a traditional speech therapist, I would have to say no, and especially in the amount of time for that as compared to how quickly Diana can turn things around. As briefly as I can describe it– Diana works with not just the vocal cords, but puts the entire vocal ingredients– mind,body,breath and voice back into sync to work as one again,which if there are vocal problems, they are out of sync. Diana's method is unique and results happen comparatively
much quicker and infinitely deeper than anything else I've ever experienced.
I do have to tell you though that
it will take total dedication on your part, because the work is not easy at all, on the other hand, I was 63 when I went through it– if I can,anyone can
----------------------------------
- Megan Stewart -
Versatile Singer/Songwriter from Barrie, Ontario.
More then a year ago, she (to improve her craft) embarked on a singing course with our Master Voice/Vocal Coach, Diana Yampolsky!
- Below is what she wrote to us today on March 20th, 2017 -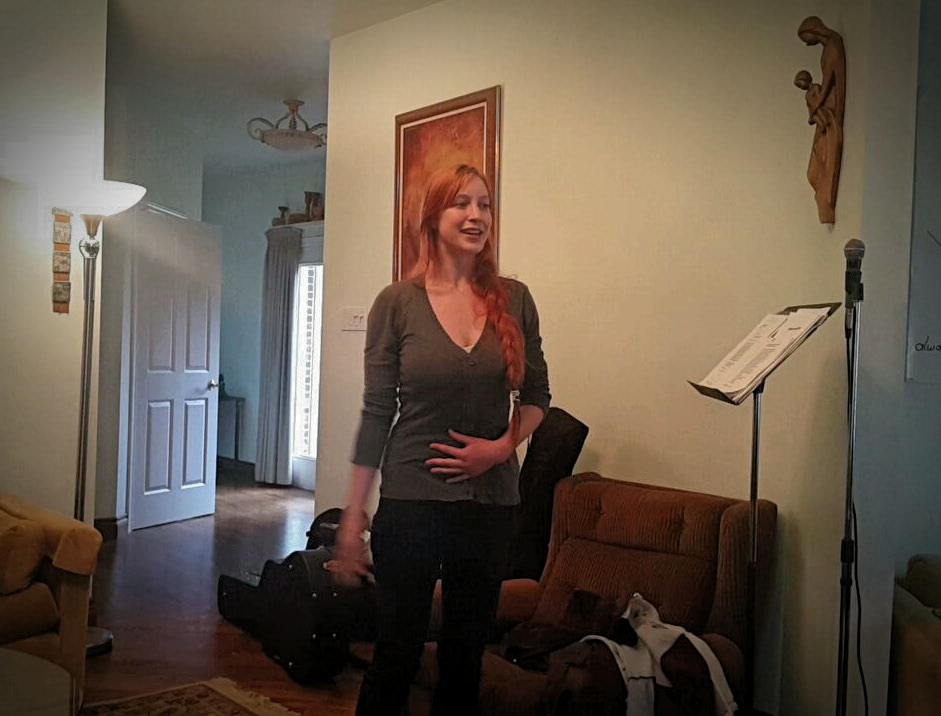 " -Big hugs!! Every day I use what you taught me in how I speak to people. I love how I sound way more confident and can tap into what I've learned at any time, no matter how down I may feel. I am still writing my own material gradually. Can't wait to show you my songs when they are recorded professionally!
I talk very highly of you to anyone who wants to listen to my experience as a musician, or just overall anyone who wants to sound more confident in themselves vocally, or on a day to day basis.
I love how I can break everything down now. I'm so grateful I found you!!- "
- Megan


----------------------------------
- Megan Stewart -
Versatile Singer/Songwriter from Barrie, Ontario.
Nearly a year ago, she (to improve her craft) embarked on a singing course with our Master Voice/Vocal Coach, Diana Yampolsky!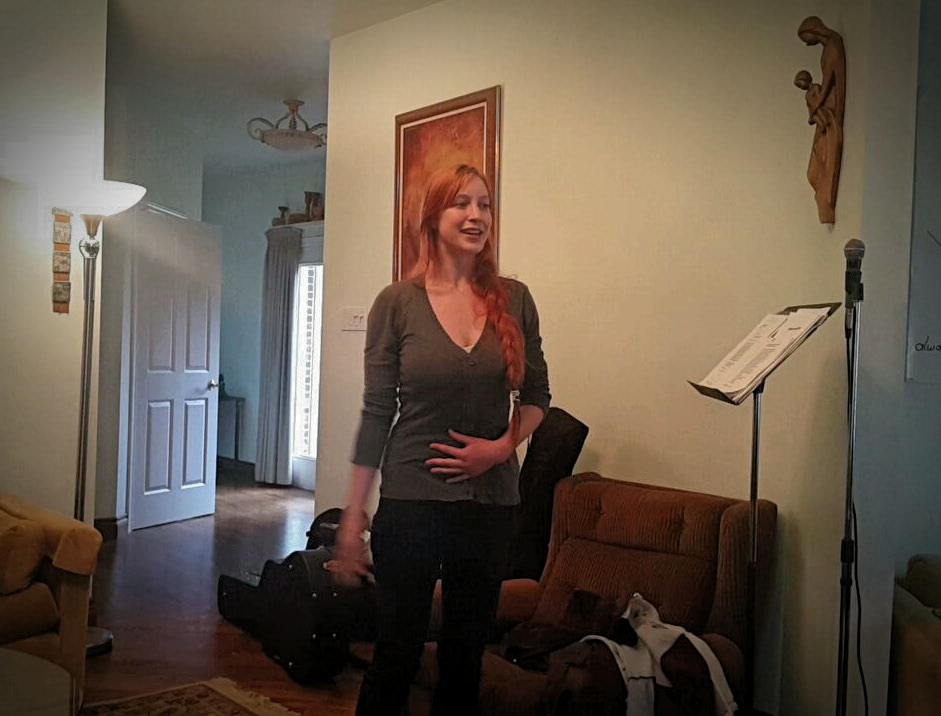 "Things are going very well for me musically! I feel
so strong on my own and have started my own band. I am so much happier with
my voice! I can't thank you enough!"
Please also see Megan's previous feedback on her 20 hour Case Study Vocal Course!

----------------------------------
Rosemarie Stewart
Professional Singer from Mississauga, ON, Canada!
I went to a Vocal Science workshop in early December 2016 because I had heard about Diana's method of voice training from a friend of mine who had benefited from Diana's vocal lessons many years ago.
I am a singer who has struggled with hoarseness and losing my voice after performances -- and I was very concerned about causing irreversible damage to my voice. I didn't know what I was doing wrong when I sang. Within minutes of attending the workshop, Diana isolated my trouble areas and provided instruction on how to correct them. I was shocked at how much better I sounded after her guidance than when I first sang before her instruction.

I felt that for once in my life someone could provide me with practical, technical and functional information that helped me sound better -- with no strain or hoarseness to my voice. Diana helped me immensely.

She has a unique approach and technique to vocal instruction that really works. I had a great time in a great atmosphere of learning. I would absolutely recommend Diana's Vocal Science to any singer who wants to get the best out of his or her voice. Thank you, Diana! I will be back for more in-depth sessions.

Rosemarie Stewart, Mississauga, ON

----------------------------------
Jennifer Cross
Opera Singer from Brooklyn, New York, USA
I attended the Vocal Science workshop on Dec. 4 with Diana Yampolsky and also had a 2 hour lesson prior to it.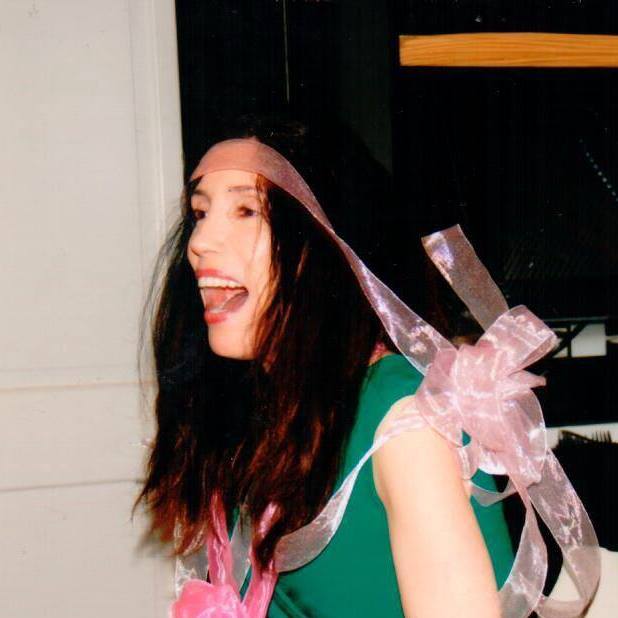 Because I was travelling from NYC, she wanted to ensure I got the most out of my brief trip. During the lesson Diane showed great awareness of what was going on with my body and voice. She started with what was essential in creating healthy sounds in speech and in singing. She guided me to facilitate my grasping of the correct way to produce sound. She has a keen ear to hear healthy and unhealthy ways of executing sound. While it took me a while to do this even to a beginning level of understanding, she was positive and in tune with the movement of my body and vocal progress.
Repetition with Diana's guidance and insight was welcome because she was completely dedicated to helping to integrate healthy vocal habits. She could tell if I felt discomfort and gently encouraged me to keep trying the exercise until my body started to comprehend. She modeled for me as well as described clearly the adjustment I should make. And so I started to grasp and improved as the lesson continued.
During the workshop, she applied the same methods to each participant but on a smaller scale. Each person participated for themselves and was invited to provide feedback to others. It is an experiential workshop, thus making it extremely valuable. People come from all over and there were several people there returning because she had helped them with such impact in the past. I highly recommend this course for anyone who seeks to help his/ her voice to heal and grow.
Diana's intuitive and technical knowledge of the voice, experience of 30 years of teaching people with and without vocal disorders and her undying passion to bring this knowledge to her others makes her a very special teacher. She has dedicated her life to this cause and treats each student uniquely, with compassionate encouragement, and firm conviction according to their needs, with the sole aim to heal their voices. Diana is a vocal shaman.
Thank you Diana for your generosity and going the extra mile with me!
- Jennifer

----------------------------------
Davy Bayuk
National award winning singer/songwriter and musician from Niagara Falls, Canada!
I just wanted to take a moment to let you know how things went today after I sang my song "Worship & Bow Down".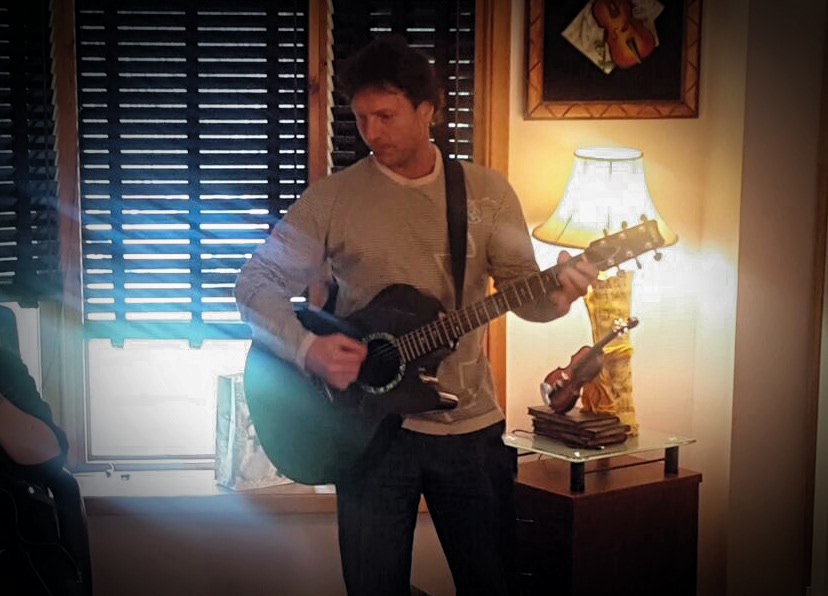 Sadly, half of what I learned from you went out the window when I was live on stage but that is to be expected until I feel more comfortable live. It is one thing in rehearsal but quite another doing it live as you well know. I had my head back lots, diaphragm not lifted as often as it should have been, smile and bites only 50%, etc. but even then, the place was blown away and were stunned by it.
I had a friend video it on my i-pad and played it back for my wife Barbi a little while ago.
She did not say a word until after it was done and then said. "Wow. What she did with you was a miracle. I cannot believe the difference in the way you sing. That is unreal that she did so much with you in such a few days."
Remember, she is not a singer but she was blown away anyways by what she saw and heard.
Just wait until I remember to utilize everything properly!
I am ready to embrace my next level of being as the Lord opens those doors for me.
Thank-you Diana because I never would have learned any of what you did for me which makes all the difference between being pretty good or being pretty freaking awesome.
Blessings, Davy.

----------------------------------
Ethelrida Cumpio Zabala Laxa
Singer/Songwriter from Toronto, Canada. (Attendee of the December 4th 2016 Healthy Voice/Vocal Workshop Summit)
Thank you very much Diana Yampolsky, for the amazing and incomparable Healthy Voice Workshop Summit you conducted on December 4, 2016.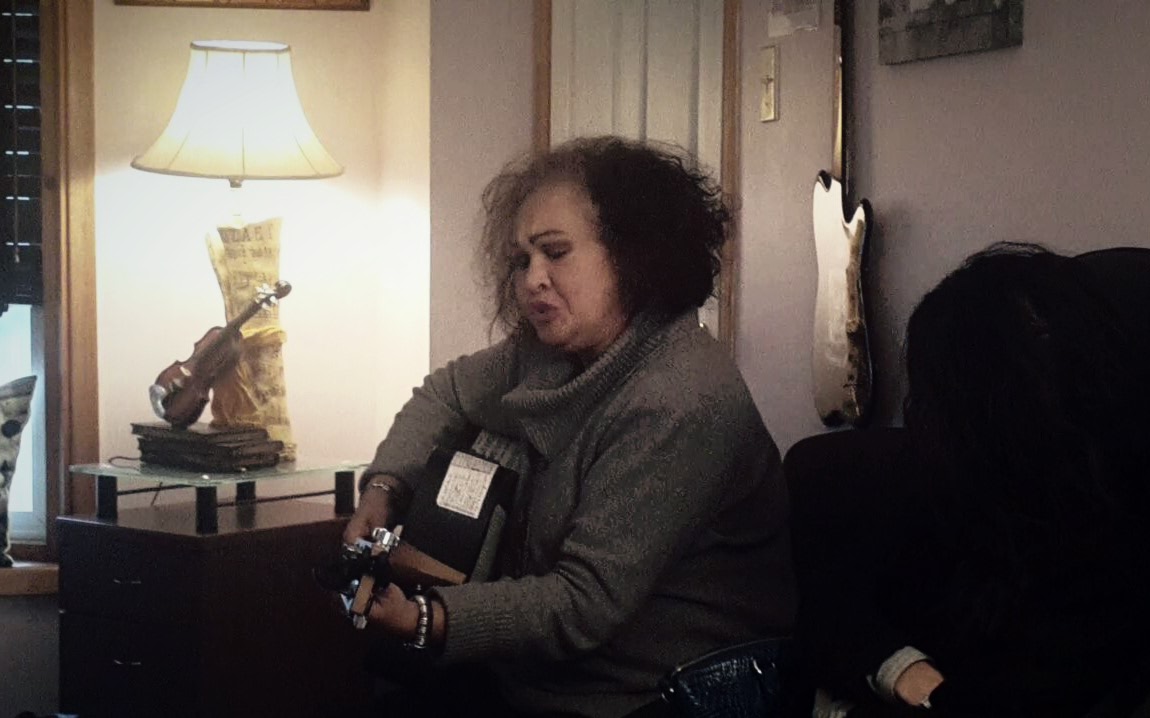 As usual you gave it your all, your absolute attention and your utmost technical capabilities and skills. Although we were seven participants in all from all over--including New York--you each gave us individual attention--based on our specific needs which only an experienced science vocal coach of your caliber can do. Very impressive. It was very evident on the quality of my before and after rendition of my composition "God I Heard A Voice Did You Call My Name"--the before was alright--but the after--was rich in quality and was hitting all the right notes and was superb in execution and tonal quality. Again, many, many thanks Diana--your technique is excellent--and can definitely help a lot of people and can make a night and day difference in every serious vocalists/singers/speakers professional singing speaking career. Diana Yampolsky, you are God sent--God bless you and more power to you !!!
- Ethelrida

----------------------------------

Tammy Gilden
Student of The Total Communicator Course (Speech development) And a recent participant of the Healthy Voice/Vocal Workshop Summit, Held of Dec 4th.
I am humbled Diana. Very nice people all if them!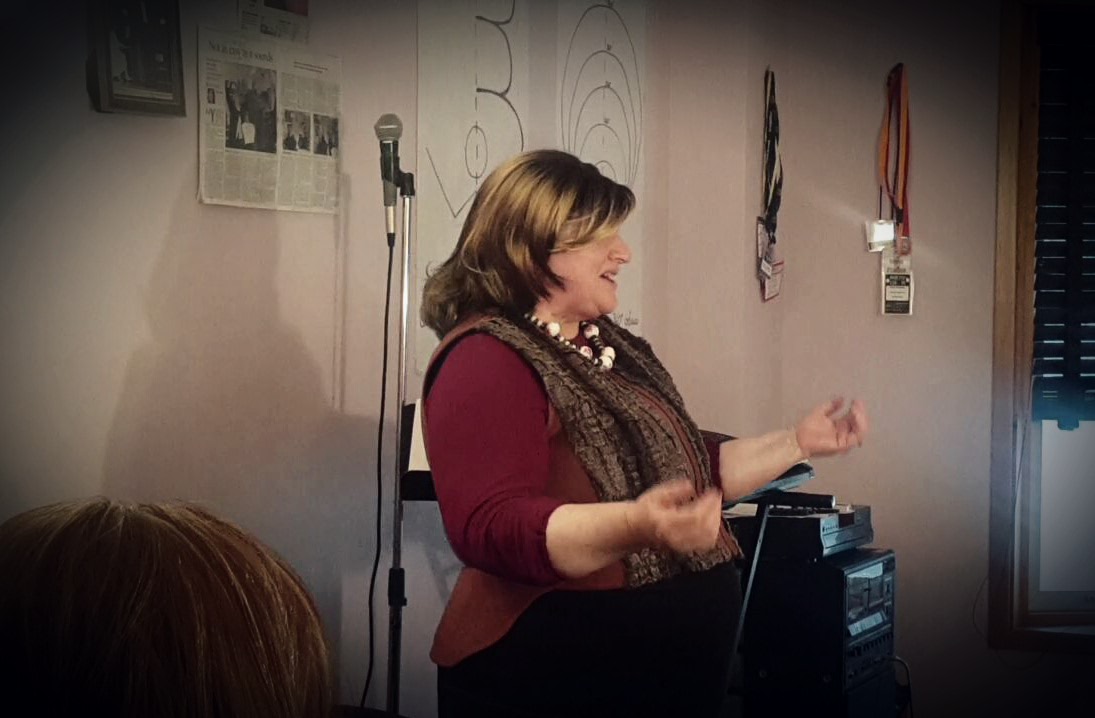 There was a discernible difference in the quality of their voices from the beginning to the end. Impressive! Proud of you Diana and all the work you have put in and the effort you made all these years.
Tammy -
----------------------------------
Cary S
Participant of The Las Vegas Healthy Voice Workshop Summit – October 1st and 2nd. (2016)
Cary had been previously diagnosed with Muscle Tension Dysphonia and Acid Reflux, which greatly (in a negative light) affected her vocal anatomy and her speaking and singing voice in general.
I now have more expression when I am speaking. I've gotten a lot out of it. I can hear a lift in my voice. It is indeed hard, so it is going to take practice. I now have the foundation, all I need to do is to continue the groundwork to "build the house on top".
Cary S

----------------------------------
Jeanine H
Participant of The Las Vegas Healthy Voice Workshop Summit – October 1st and 2nd. (2016)
Jeanine is an elementary school teacher from California, USA.
She had been diagnosed with nodules on both vocal cords.
"I feel and I know that I am not being as breathy as before and I am learning how to 'grab the sound from on top of the air'. I have noticed that this technique it is putting more expression into my voice, especially by trying to think of it when I am thinking of speaking. There is definitely a lot more work ahead."
"I have to say that it was definitely worth it and I feel a lot better. It has been a great accomplishment."
Jeanine H
----------------------------------
Trisha Buster:
Milwaukee, WI USA - Computer Instructor for Holland America Cruises.
- Vocal Science Voice Repair Diary -

Since 1997 my voice has been a key element in my career. I began as an Outdoor Education Instructor and trained school aged children for over seven hours a day. Starting 2006 I transitioned to working on a cruise ship, first as a kid's club leader and now currently as a computer instructor. I still use my voice as my primary occupational tool over 6 hours every day, for at least 8 months a year, 7 days a week. All of this speaking has taken a huge toll on my vocal chords. I've had pain in my voice for years and have noticed that my voice has dropped lower and lower over time. I hear so many other people my age that also have a lower voice and assumed it was simply from age. This isn't true, but I didn't know that yet.
The constant pain and discomfort led me to search online for ways to help me with throat pain, vocal discomfort, proper speaking, etc. Nothing was coming up that seemed truly helpful with those specific keywords. Then I finally (should have started with this) prayed about it. I know that God wants the best for me and that He has always guided me to the right solutions when I place my trust in Him and humbly ask for help. Why do I waste so much time trying to do it my own way? I'll never know, but in the end I did pray. As soon as I finished asking what I needed to do in this circumstance, I typed into the search "Vocal Repair" and instantly was seeing this website with Diana Yampolsky and the unique approach she has for lifting the voice off the vocal chords. YES! That made total sense to me.
I'm a skeptic when it comes to training courses and whether it's legit or a scam, so I read every word on the entire site and read the testimonials of others and watched some other people's videos of before and after sessions. I was now convinced it was what I needed and I contacted Diana to inquire about whether or not she could help me with my particular condition.
Being at sea I had a unique dilemma...no access to the telephone and internet was way too slow for a Skype conversation, so she amazingly agreed to take me on as a student without having heard my voice, just conversing over email. I guess that is very unusual, but I was so grateful that she agreed. We planned out when I would be able to come and I began preparing flights, accommodations and all the other pieces necessary for travel to the Toronto area (as I live in Milwaukee, but after my training would be going right back to work on a ship sailing out of Venice).
The training was amazing. It was hard, the hardest thing I've ever done. I've discovered muscles all over my body I never knew I had before, it's that intense. I felt like I was in boot camp at times, and yet I wouldn't change a thing. I am a very determined person and so when I was corrected for the umpteenth time for the same things I took it as a challenge to learn the technique properly and do it correctly, for me. Diana knows that time is short, just 30 hours in my case, to retrain 40 years of incorrect habits, and so I had to focus and concentrate and assimilate what she was saying in a way that made sense to me. And figure out how to keep doing it consistently in the future.
She gave an analogy regarding the training being like learning to drive. As my instructor it is up to her to teach me proper habits and techniques so that I can pass the driving test and get my license. After I have my license I have to continue using those techniques in order to drive subconsciously and well. I can see how that translates to this training and vocal repair. I've now learned the techniques for lifting my voice and it's now up to me to implement it, and perfect it, so that I don't have to consciously think about it while speaking.
Picking the right teacher is so important. I have had other speech pathologist friends coach me before and some of what they said helped a bit, but they didn't fix the problem. Mostly it was like just putting on some ointment and a Band-Aid to ease symptoms. Diana's technique allows healing and repair to happen for real.
I enjoyed getting to know Diana very much, her heart is so big. She is very generous and giving, extremely professional too during our sessions. She has had some recent personal tragedy and physically she was experiencing side effects of a huge amount of stress. As miserable as she felt between sessions, during our time "on the clock" it didn't seem to affect her at all...it was amazing to witness...and I told her how much I appreciated that absolute focus she gave me despite it all weighing on her emotionally and physically.
I am so thankful, grateful, blessed to have found Diana through the internet and to have had the amazing privilege of working with her. I hope to have the opportunity in the future to continue working with her on more advanced techniques as she's now piqued my interest in possibly pursuing voiceover work in the future. I never would have thought that possible, but I've always had the desire to do that line of work and never had the validation that I would be fit for it, until now. For right now though, I need to get back to work and teach cruise guests which mouse click to use!
Thank you Diana, Jamie and Chris for making my trip to Toronto an amazing and life-changing experience.
Blessings,
- Trisha B., Milwaukee, WI USA -
----------------------------------
Elle Rider
University Student from New Zealand
Case Study
After 50 hours of the Non-Surgical Voice Repair Course & Natural Herbal and Homeopathic Treatment.
__
My voice problem started 5 years ago from when I was singing in my high school choir. I was overusing my voice and using it incorrectly. I stopped singing completely, and went to see medical professionals who diagnosed me with Muscle Tension Dysphonia, and recommended speech therapy. After trying numerous speech therapy, it got to the point this year where I could barely talk, and very quietly and I had to quit my part time job.
Nevertheless, the above-mentioned medical professionals' diagnoses ranged from depression with prescribed antidepressants, to Muscle Tension Dysphonia. One of the medical professionals suggested that my voice problem was a disability and that I could get a job that did not require speaking. After trying speech therapy, it got to the point this year where my voice was quiet and I could barely talk, and I had to use a whiteboard and pen as a crutch. As a person who has gone through a voice problem, I can say how its effect on areas of my life was unprecedented. So many people don't understand or have never heard of voice problems, there is just not enough awareness of voice issues like mine.
We came across Vocal Science online and read all the testimonies on the web, then made an appointment to see Diana. She has an extremely good ear, and after hearing me on the phone for the first time assured that she would be able to help me.
Diana's technique meant supporting my voice and lifting my voice off my vocal cords, which would allow my throat a chance to heal, as well as place less strain on the vocal cords which would essentially eradicate my problem as well as prevent future problems with my voice. Her program also included herbal supplements which helped heal my voice. I want people to know that patience and perseverance is important as at first I still experienced discomfort in my voice but after a while, it decreased. As the course progressed I found I was able to talk louder, more clearly and with less discomfort, which was also aided by the herbs.
Although it was one of the hardest things I've ever done, and there were many obstacles along the way, I completed 50 hours with Diana because in the end it was worth it. In order to access Vocal Science, we had to travel halfway around the world to be able to see her, so hopefully it will be available all around the world, including on our doorstep in the future! I found Diana as a teacher tough, loud and one-of- a kind, but she could be a rock for what I know, because she knows the voice inside, and out. Although we focused on my speaking, I was so surprised that under Diana's guidance I was able to sing some exercises as well as the song 'Can't Help Falling In Love' by Elvis. I am so happy that even my singing has improved and I hope to continue developing my singing voice in the future.
Above all, I am so grateful to have my voice back and thankful we came across Vocal Science after I had exhausted all other options!
It's such a relief to have someone to go to if I have issues with my voice, as before I felt so alone and had no idea what to do, so many thanks.
- Elle
-------------------------------------------------------------------------------------------------------
What to see more?
You can check out our Testimonials section for more inspirational notes from past students/clients.
Also, check out our Post-Course Letters page to see the noted progress of past and current students/clients.