Former student of 1990 & attendee of numerous healthy Voice/Vocal Interactive Workshops!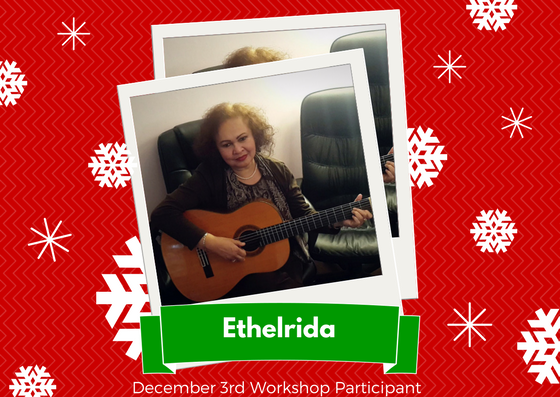 "My dream is to come to some money and record all the songs I have written with Diana in the studio, guiding me to my best performance!"

"I originally became Diana's student in 1990 and I have never lost touch with her. And now, almost 30 years later, I am again participating in her workshop! All of those workshops (in the past and now) are very enlightening and very Godly in their nature. In fact, I was working with Diana on a song I have written which is called 'God, Please Call My Name'.

Thank you Diana for all the years of our business relationship and mainly our friendship."

- Ethel